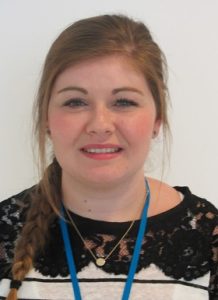 A Tarot reading can help you get through times in your life that leave you struggling to have control, whether it be through troubled emotions or otherwise. Our low cost Tarot readings are a great way to gain insight into your life past, present and future to fully understand what it is you're going through and what you can do to help, providing you with a totally new perspective. Low cost tarot readings, whilst being low cost, still maintain a high level of accuracy. Where many will find themselves distressed and angry about parts of their life that they are confused about, low cost Tarot readings give guidance and understanding to situations that seem like they not understandable. Freeing your mind with one of our low cost Tarot readings will easily be one of the best things you can do, helping escape clouded thoughts and continue with your life with a brand new perspective that is much healthier and better.
Irish Psychics Available Now (Also in Gaelic)
The Irish are an intuitive people. staying connected with their Gaelic roots. More Irish seem to be able to see or sense things that others don't see, and others are open to being guided by such psychics. We have been working with Irish Psychics for 10 years now. We know those who have the best reputations by delivering hundreds and thousands of psychic readings or Tarot cards. We have invited only the best to be part of this website.With the best psychics in Ireland, we've grown from 1 phone number to 5 active numbers that receive calls 24/7.  We have flexible payment options and we have expert Psychics who can take readings in both English and Gaelic because we want you to be comfortable.
Types of Psychic readings available on www.psychicireland.ie
Divination is quite possibly the most popular form of psychic reading in Ireland today. Our Irish Psychics who practice Divination gain insight into a current situation, without being told the details, and is able to accurately see the future outcome of the situation at hand.
Increasing popular in 2017, Empaths are psychics who have the ability to fully immerse themselves in the emotions of their clients, with the most advanced psychics ( those who are available on our website are some of the best) able to control the emotional state of others. This is particularly useful if you're sad or troubled, and you need help dealing with your emotions, often clients dealing with grief from the death of a loved one benefit from our Irish Psychics who use this form of reading.
Precognition is thought to be similar to divination in many ways. The psychic uses this ability to help read the future. However,  the major difference being that with precognition the Psychic reader does not actually see the future as a Psychic who practices Divination would. They know things, for example, they might get a reading that you're going to marry your fiance in the near future without knowing any of the facts surrounding the event.
Tarot readings are very well known thanks to television. Tarot Psychics take a reading by using a Tarot deck, The specific set of cards has 78 to the deck which the reader uses to get insights into your life and your future. There are different ways to interpret the cards and it's this 6th sense in understanding the meaning of the cards and their order that defines a good Tarot Card Psychic.
This final well-known type of reading requires a prop and goes back thousands and thousands of years across continents and cultures.  Cleromancy is practiced in the modern day by using dice or stones Once the prop is cast, the Psychic or Cleromancer will analyze the results of the cast including distance and positioning of the props in relation to one another.